關於弘爺
This Company has founded since 1989, and it original company was 美堡寶 breakfast chain store. In order to seperate from other brand, we re-design our brand and Import energetic visual identity system. We have used ''HONG YA HAMBURGER'' trademark since 1995, and we created chinese and western breakfast chain store channel with franchisee. We changed our business pattern from manufacturing western breacfast and related dairy products into developing self-owned brand retail channel. Now, we operate chinese and western fast food business, and owning over 1005 direct Selling and franchise stores in Taiwan to date.
INTRODUCTION OF
HONG YA
Since this company was founded, we kept the business philosophy of ''Diligent ervice,
Integrity and Authentic taste''. We continually input huge amounts of manpower and material resources, and cooperating with good vendors to supply fresh, health and high quality raw materials. We have business branches, logistics centres, meat processing factories, and bread baking factories sitted in nothern, central and southern of Taiwan to offer quick delivery service.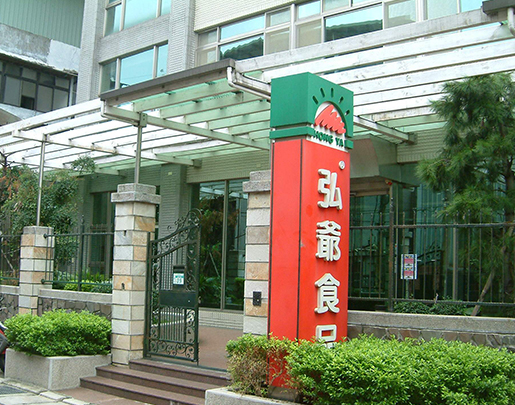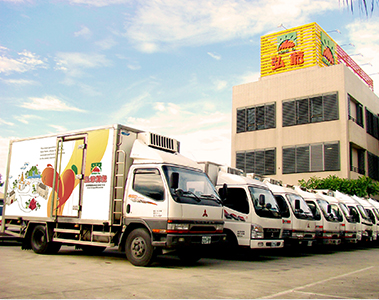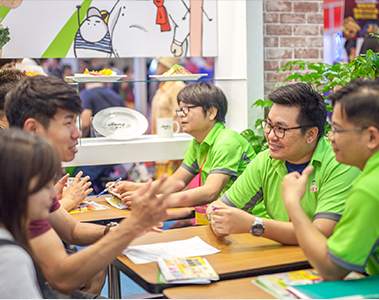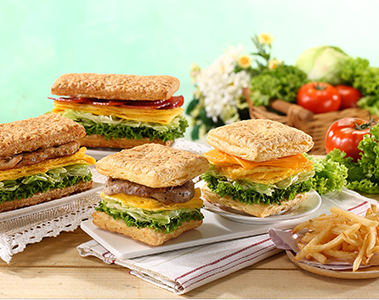 HONG YA set sustainable operation as our target. We assist our franchisee from training program before opening store to business management counseling after starting business. We aim to help our franchisee's profit growing stably and participate actively in charitable activities to contribute to society. This company won many awards these years, including ''Consumer Association awarded the Gold Medal'', ''Elite Chain Awards and Gold Chain Business Awards'' from Wang Jin-pyng, the former president of Lagislative Yuan, and we are evaluated as '' Excellent Franchiser'' by Department of Commerce. We received recognition from franchise industry and all sectors of the community over a long period of time. In order to connect to international market, we reorganized our business license from ''HONG YA FOOD'' to ''HONG YA INTERNATIONAL ENTERPRISE'' in 2003. We aimed to penetrate the international market and brought our experience and local brand of Taiwn to international stage.
01

Management

We counsel our franchise stores with tha same attitude of operating directly-operated stores, helping the to enhance competitiveness, sharing franchising profits, and establishing a sustainable family business.

02

Marketing(PR&Event)

Creating a way of communication, passing on a value of brand, and establishing a market position.

03

Brand(Target)

Sharing profits with every franchisee, and creating a honorable chinese brand.

04

Products(R&D)

Offering cuisine to society in a personaling, affordable, chaining way.
We are here to build a internationally renowned resturant business brand, and creating a happy enterprise for consumers, franchisee, employee,vendor and shareholders.

Integrating Influential ''human logistics'', ''material logistics'' , ''Information flow'', ''payment flow'' with affiliate performance in Greater China, and offering core value of franchising and performance indicators. We are here to build a milestone of Chinese brand in knowledge economy.

Appeal to franchisee:
technology guide, store management, launching a business successfully and earning profits.
Appeal to customers:
fresh food and beverage, caring for healthy, natural and environmental protection.

First Phase: Let franchisee successfully launch a business and earn more profits.
Second Phase: Promoting franchisee to develop in diverse way and sharing the growing achievement with headquarter.
Third Phase: Contributing to franchisee to become buiseness partners and sharing operating profits.
Final Phase: Promoting franchisee to develop in diverse way, achieve target on listing, creating a sustainable and international brand, and become a honorable chinese brand.